Wire
Compactor
PCH Alfa
The PCH Alfa Compactor is designed to efficiently compact wire rod coils in rolling mills. It can be adapted for a variety of applications and equipped with wire binding or strapping systems.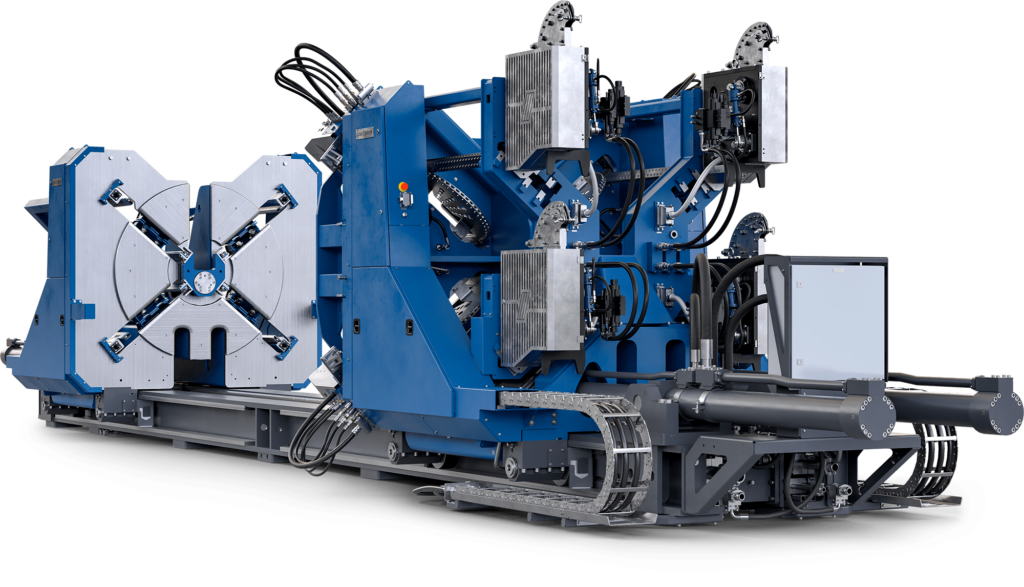 Fast and energy-efficient compacting
Building on proven Sund Birsta technology, the PCH Alfa utilizes an efficient pump control system, activated only when needed, making the machine low-maintenance and very energy-efficient.
Short cycle time
The PCH Alfa is our fastest compactor yet, with very short cycle time. And the bigger the coil, the shorter the cycle, due to the press plates having to move a shorter distance.
Proven technology
Building on proven Sund Birsta technology, the PCH Alfa is a reliable compactor in plants all around the world.
Long life span
The robust design and construction of the PCH Alfa makes the machine reliabe and durable.
Easy access to service
Protection covers are easy to dismount, giving good access to maintenance of the machine.
Compressed air outlet
The machine has an outlet for compressed air, which makes cleaning of mill scale easy.
Easy installation
The PCH Alfa is delivered preassembled and tested, and is designed to easily integrate into any line in the wire rod mill.
Variable pressure
The pressure of the PCH Alfa can be adjusted steplessly between 5 and 500 kN.
Scratch-free process
The surface of the press plates can be exchanged to accommodate the sensitivity of the material being compacted.
Operations of PCH Alfa Compactor
The PCH Alfa Compactor is designed to compact wire rod coils with a pressure of up to 500 kN. The efficient pump control system, activated only when needed during the machine's cycle, minimizes energy consumption.
This horizontal compactor consists of movable press plates,
a lifting table and four units for wire binding or strapping. Short cycle time, high availability and easy access for maintenance are features making the PCH Alfa a cost-effective investment.
Advanced Human-Machine Interface (HMI)
The human-machine interface of the PCH Alfa features operational information as well as information on preventive maintenance and fault finding.
Internet of Things (IoT)
With the PCH Alfa, you have access to powerful analytics from anywhere, thanks to our comprehensive built-in IoT solution.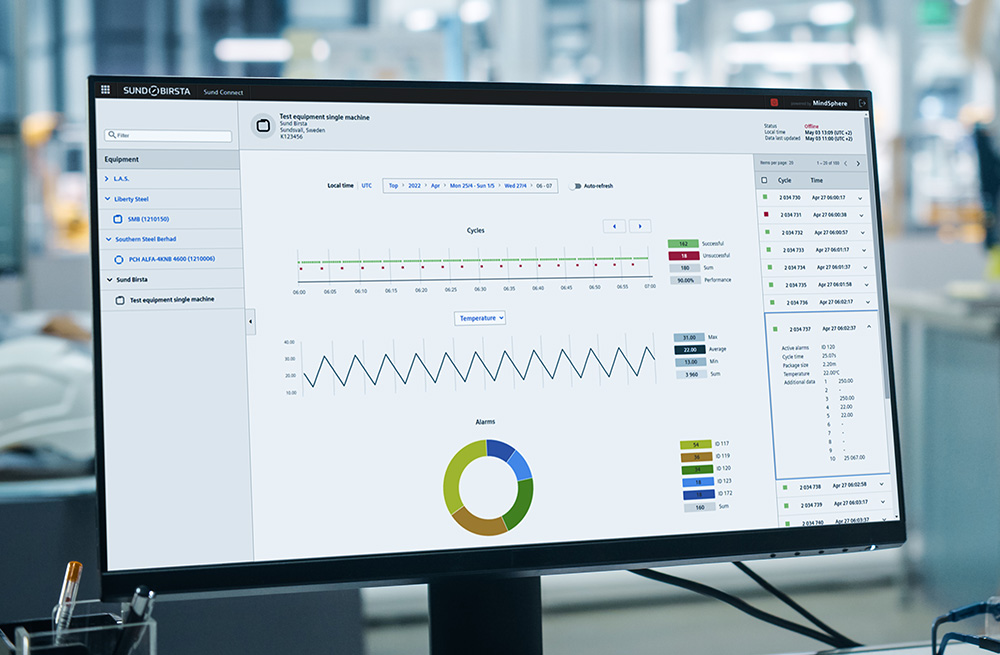 Wire binding
The KNB binding head makes a strong, parallell twisted knot with no protruding ends. It has a well-proven design, known for its reliable performance.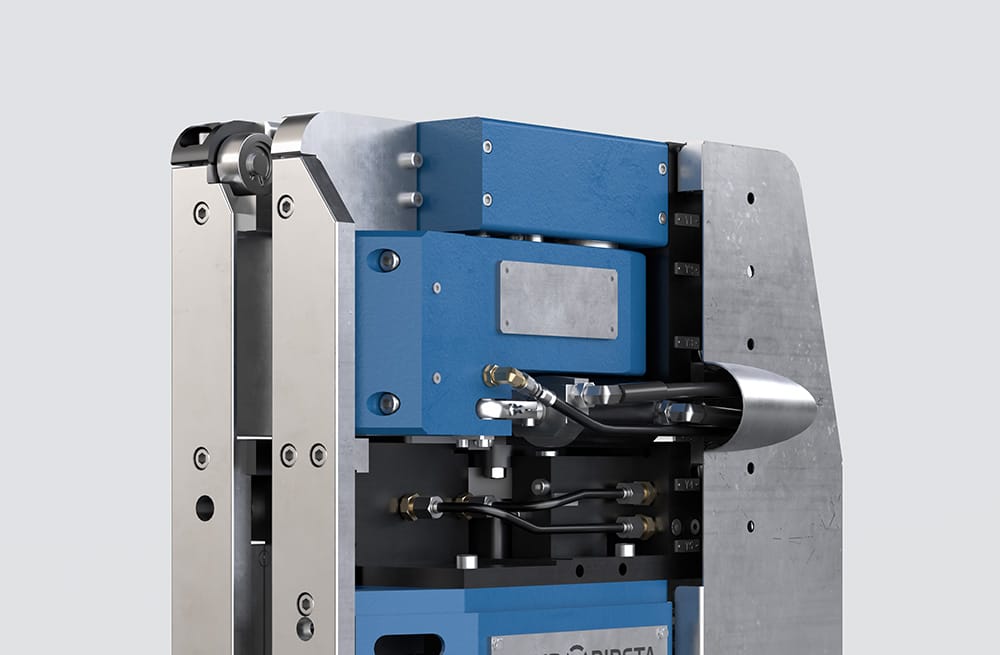 Strapping
The SBHX5 strapping unit punches five pairs of seals: four lock seals and one security seal. The SBHX5 is a high quality unit with long life-span, designed for easy access to maintenance.
Energy-efficient hydraulic operation
With its optimized hydraulic compacting technology, the PCH Alfa has 50 percent lower energy consumption compared to traditional hydraulic compactors.
Conventional hydraulic compactor
PCH Alfa Compactor
50%
less energy consumption.
| Technical specification | PCH Alfa |
| --- | --- |
| Length (mm) | 11500–15900 |
| Width (mm) | 2530 |
| Height (mm) | 3000 |
| Binding wire (mm) | 6.3–7.3 |
| Binding strap (mm) | 0.8 / 1.0×32 |
| Max. coil weight (kg) | 4000 |
| Min./max. hook length (mm) | 4000–6200 |
| Min. cycle time (s) | 26* |
| Net weight (kg) | 28800–31200 |
* Depends on machine size and coil size.